Publications
Teh, H.M., Sulaiman, S.A. and Abdullah, M.R., Transition to Online Problem-Based Learning in Coastal Engineering due to the Covid-19 Outbreak. on Advancing and Redesigning Education, ICARE'21 Proceeding, p.75, 2021, http://press.utp.edu.my/index.php/icare21/.
TRANSITION TO ONLINE PROBLEM-BASED LEARNING IN COASTAL ENGINEERING DUE TO THE COVID-19 OUTBREAK. Hee-Min Teh*1, Shaharin Anwar bin Sulaiman2, Mohammad Rozdhi bin Abdullah.
Distribution of polycyclic aromatic hydrocarbons and organochlorine pesticides in two coastal sediment cores in the Mong Cai area, Vietnam Bui Thi Thanh Loan*, Nguyen Thi Hue, Hoang Nam, Vu Van Tu, Pham Thi Kha, Pham Tien Dung, Nguyen Thi Mai Luu, Paolo Roccaro , Daniele La Rosa, Dang Hoai Nhon. 12th International Conference on Innovation in Urban and Regional Planning – INPUT2023, Session entitled: "Coastal planning: a diagnostic tool to address physical, social and environmental concerns". Conference on 6-8 September, 2023.
A SWOT Analysis of Aquaculture for Sustainable Management in Coastal Waters of Ba Ria – Vung Tau Province, Vietnam Phan Minh-Thu a*, Huynh Minh Sang a, Le Thi Thu Thao a, Nguyen Minh Hieu a, Dang Tran Tu Tram a, Dao Thi Hong Ngoc a and Pham Thi Mien. Asian Journal of Fisheries and Aquatic Research Volume 25, Issue 4, Page 127-138, 2023; Article no.AJFAR.108711 ISSN: 2582-3760
Heavy metals assessment for sustainable management in estuaries of Ba Ria – Vung Tau province Le Hung Phu, Pham Hong Ngoc, Le Trong Dung, Nguyen Hong Thu, Ho Van The, Vo Tran Tuan Linh, Nguyen Minh Hieu, Phan Minh Thu*. Institute of Oceanography, VAST, Vietnam Vietnam Journal of Marine Science and Technology journal homepage: vjs.ac.vn/index.php/jmst
Teh, H.M. and Palany Kumar, V. (2022). Immersive Problem-based Learning of a Coastal Engineering Course through an Industry-inspired Project. TLIF 2022 Proceedings, UTP Press, pp. 238-243.
Teh, H.M. and Palany Kumar, V. (2023). Student Immersive Learning Through a 3-Semester Integrated Engineering Project. ICARE'23 Proceedings (In Press)
Session at the International Ecosystem Service Partnership Conference, in Crete October 2022. https://mare-project.net/wp-content/uploads/ESP_Session_Book-of-Abstracts.pdf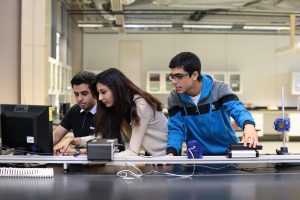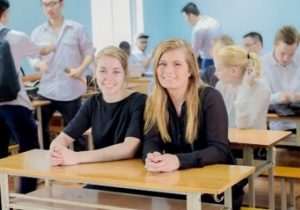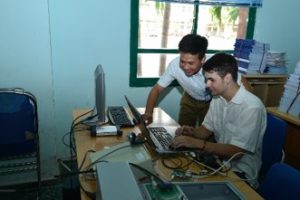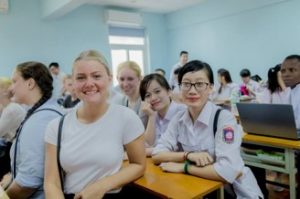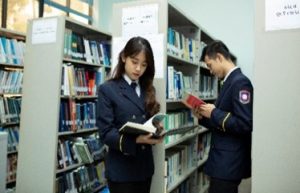 Disclaimer
The European Commission support for the production of this publication does not constitute an endorsement of the contents which reflects the views only of the authors, and the Commission cannot be held responsible for any use which may be made of the information contained therein.
This project No. 610327-EPP-1-2019-1-DE-EPPKA2-CBHE-JP has been funded by Erasmus+ CBHE programme of the European Union.