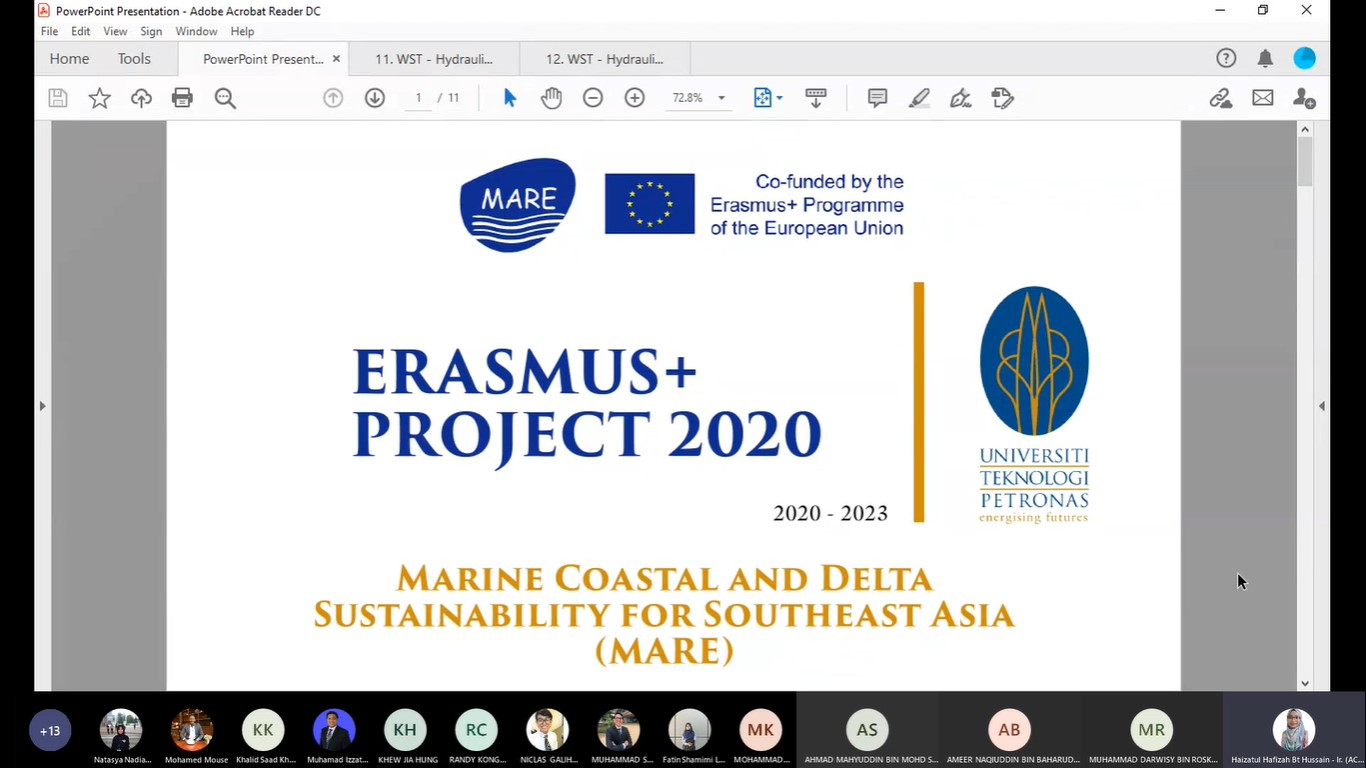 Stakeholder and dissemination events 6-8 June 2023 MARE Symposium 2023. Agenda Minutes 5-17 February 2023 Project Meeting and The Workshop on the Enterprise-Academy connection on Marine Coastal and Delta Sustainability minutes 6-7 November 2022 The 3rd tropical ocean...
Disclaimer
The European Commission support for the production of this publication does not constitute an endorsement of the contents which reflects the views only of the authors, and the Commission cannot be held responsible for any use which may be made of the information contained therein.
This project No. 610327-EPP-1-2019-1-DE-EPPKA2-CBHE-JP has been funded by Erasmus+ CBHE programme of the European Union.