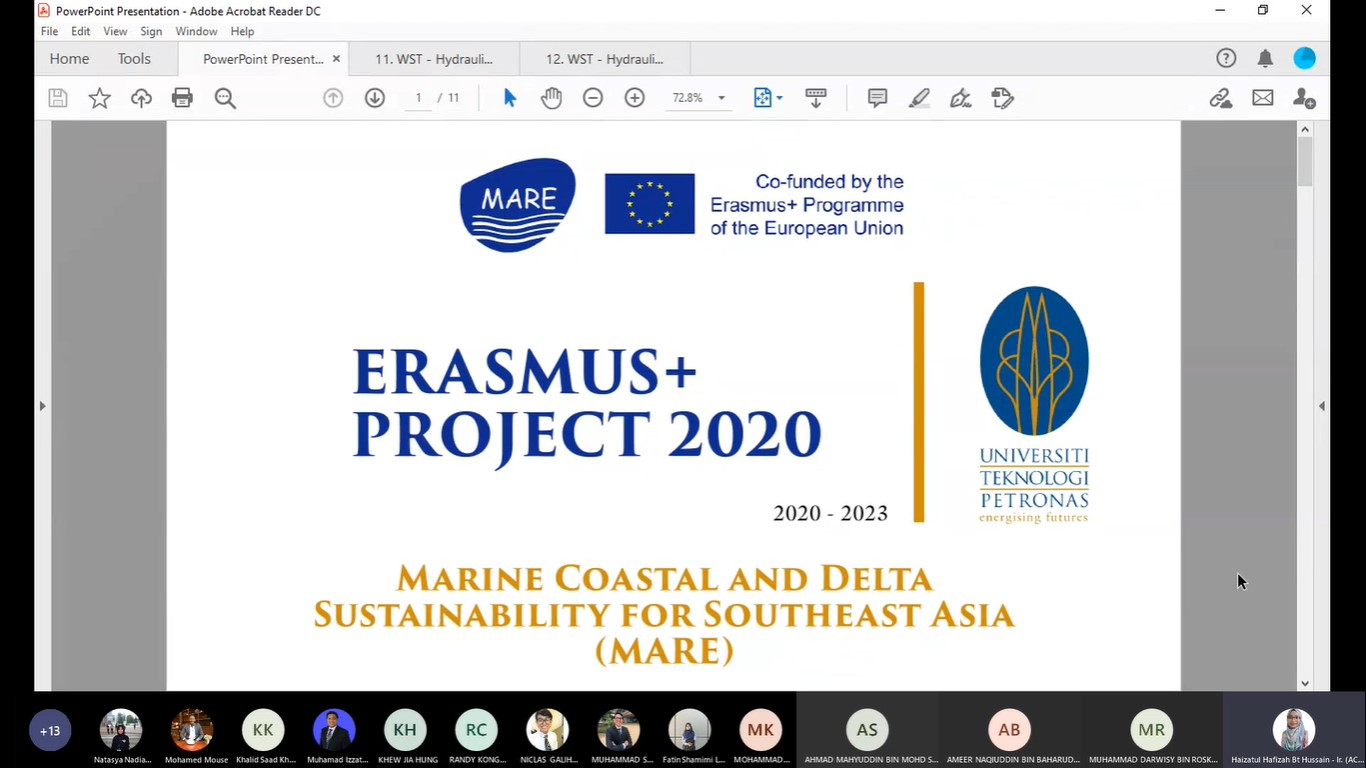 MIMET was conducted on 13th September 2020. It was attended by approximately 100 new 1st year students. The briefing was conducted by Lecturer and team member, Mrs Azila Ayub. The main contents of the briefing include the introduction of the UniKL campus as well as...
15th May 2020 - Members of MARE presented as keynote lecture in International Webinar: World Energy Challenge in COVID19 Pandemics and Unstable Oil Price Purpose: To discuss the potential of marine renewable energy as a solution to the current landscape of oil...
Disclaimer
The European Commission support for the production of this publication does not constitute an endorsement of the contents which reflects the views only of the authors, and the Commission cannot be held responsible for any use which may be made of the information contained therein.
This project No. 610327-EPP-1-2019-1-DE-EPPKA2-CBHE-JP has been funded by Erasmus+ CBHE programme of the European Union.